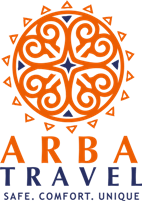 We offer you accommodation in our comfortable Caravansarai camping ground in the village of Basshi in the Altyn-Emel National Park.
Located in a quiet Kazakh village in the Altyn-Emel National Park, Caravansarai accommodates up to 30 people in deluxe, standard and economy class caravans.
Most tourists come to Altyn-Emel to visit both the Singing Dune and the Aktau mountains, and overnight stay in the village of Basshi is usually an important part of the trip, immersion in the atmosphere of the unhurried Kazakh aul life.
Our caravans are perfectly suited for travellers that have a taste for adventure.
If you prefer to stay inside, we have a guesthouse for you, in the ethnic minimalist style.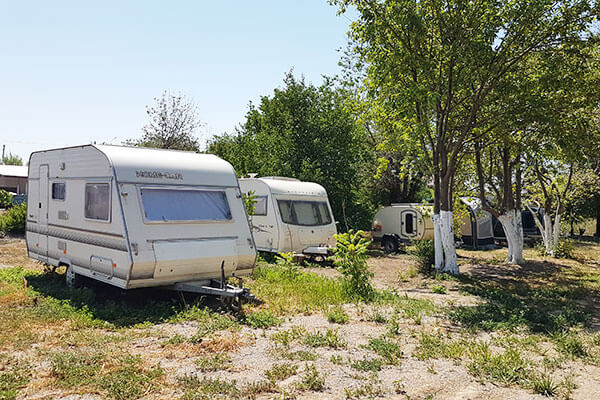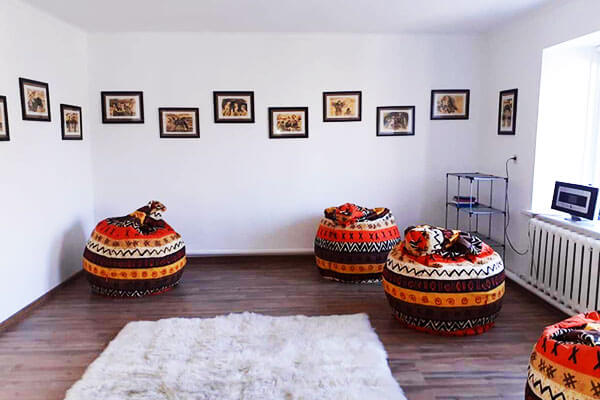 KAMAZ MUSTANG 4x4 Camper is also used for camping tours and overnight trips in the Altyn-Emel National Park.
Learn more:
All campers have a kitchenette where you can cook your favourite meals to your liking.
There is also a common kitchen with two ovens and traditional Kazakh cooking pots at the campground. You may use an outdoor grill for barbecue.
A small shop at the campsite provides essentials but we recommend you to stock up with food in Almaty or on your way to Altyn-Emel in big supermarkets.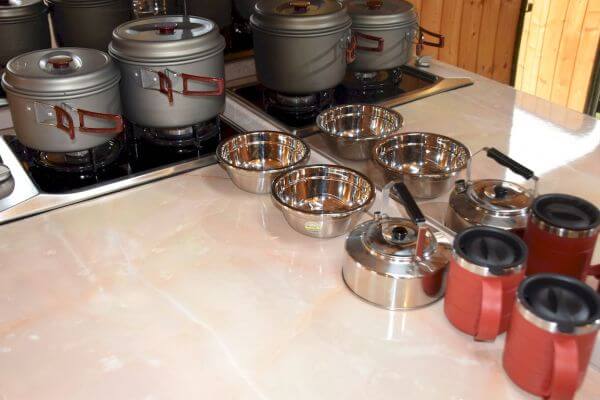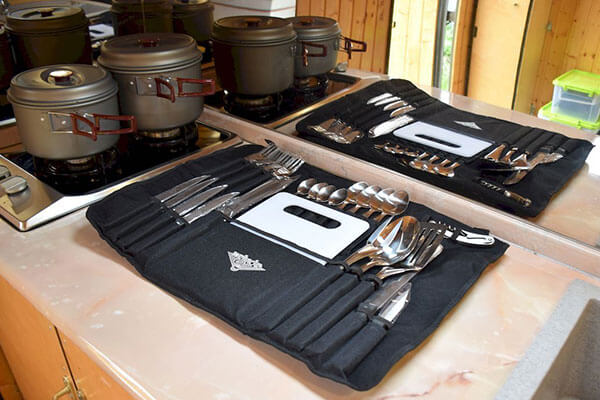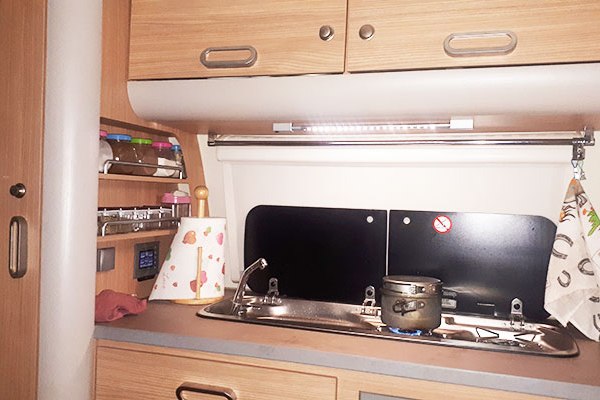 On the spacious territory of the Caravansarai campsite there is a garden with fruit trees, two wood-fired saunas.
The campsite is fenced in such a way that guests can observe the country life of the Kazakh aul (village). For urbanites, that can be an unusual experience.
In the guest house, there is a collection of paintings by Kazakh artists telling about the lifestyle and different aspects of life of the Kazakhs.
At night, on clear days, you can admire the magnificent starry sky, there is a powerful telescope for astronomy lovers.
Near the campsite, across the street, the steppe begins with a beautiful view of the Dzhungarian Alatau mountains. You can rent a motorbike or quad bike and explore the area.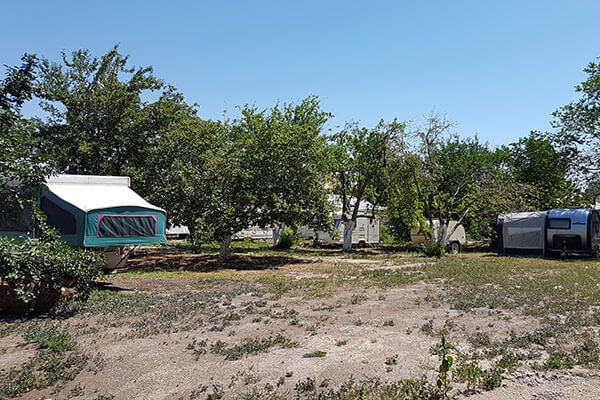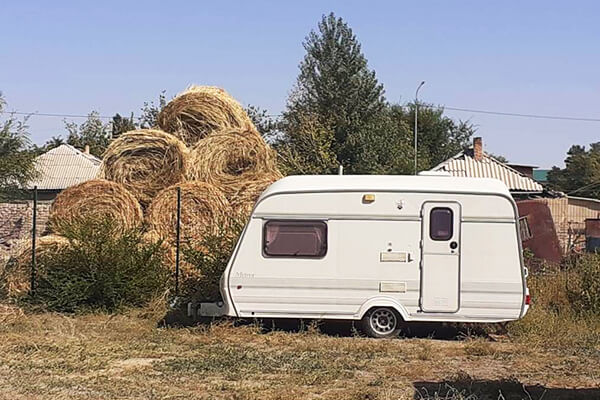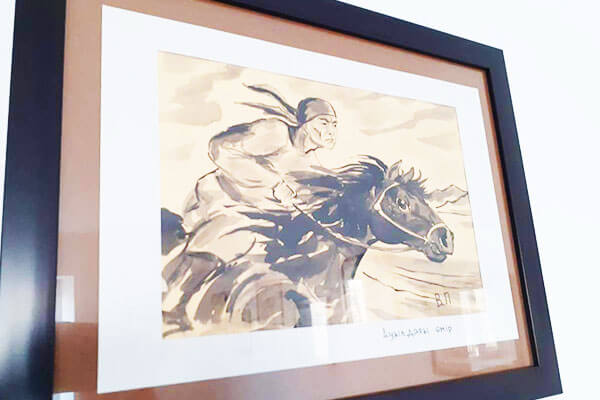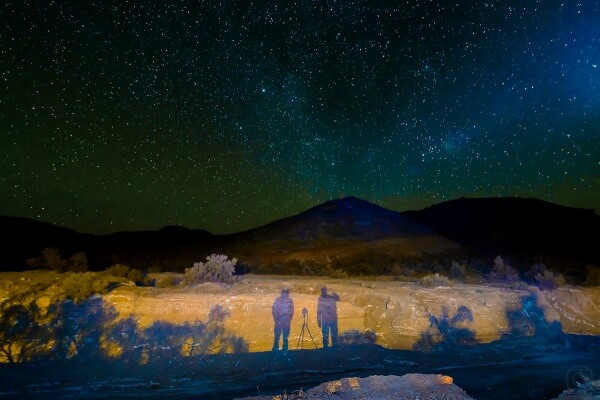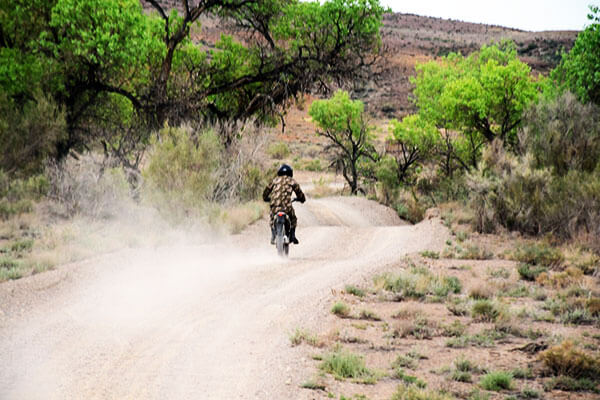 Prices are valid for 2023.
The accommodation costs are shown in tenge, per night, for 1-5 people, depending on the capacity of a caravan/camper.
You can book a caravan or a room in the guest house by sending us your request using the form below.