Golden Saddle and Singing Dune
Petroglyphs and Necropolis 1000 BC
Multicolored Mountains and Ancient Volcano Remains
Welcome to
Altyn-Emel National Park
0
thousand hectares of wild area
0
kilometers from the Almaty city
The Altyn-Emel National Park is located in the very heart of Jetysu, in the Ili depression, between the Ili River and the mountains of Dzhungarian Alatau >>>

The Altyn-Emel State National Natural Park ranks third among the national parks in the republic by territory (13 in total), and the second - in the Almaty region (after the Zhongar-Alatau National Park).

In 2017, the Altyn-Emel National Park was awarded the international status of a UNESCO Biosphere Reserve, to preserve the unique nature and rare animals >>>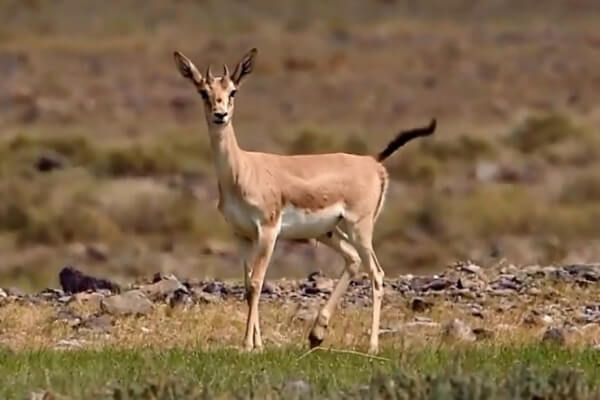 Gazelles, argali, kulans, Przewalski's horse and other animals listed in the Red Book of Kazakhstan found shelter and protection in the Altyn-Emel Park >>>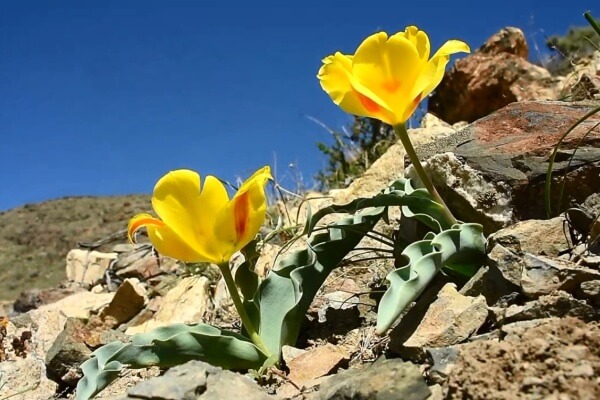 Many representatives of the local flora (Albert's Tulip, Kolpakovsky's Iridodictium, Vitaly's Columbine) are rare and endemic species >>>
Great Monuments of Nature and Culture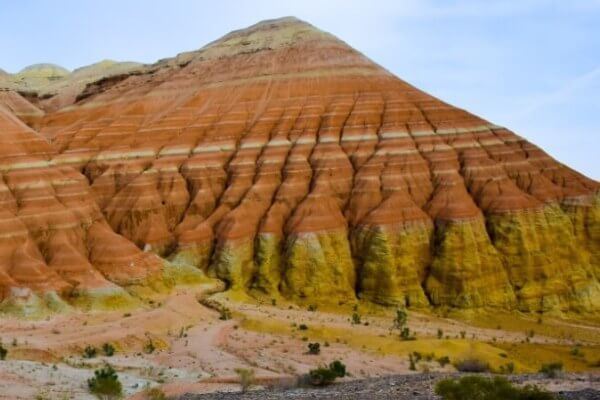 The Singing Dune, the multi-coloured Aktau mountains, and the Katutau ancient volcano are real wonders of nature, the main landmarks of the Altyn-Emel National Park >>>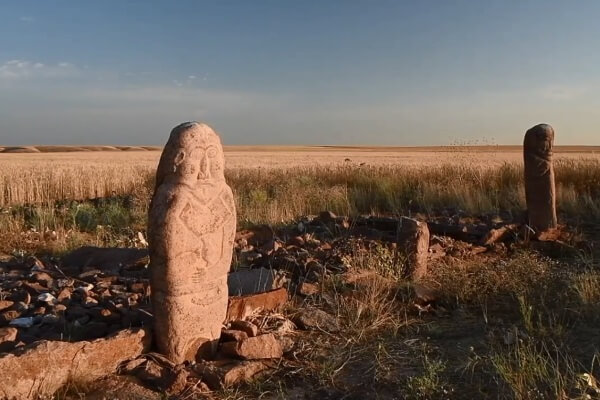 These historical artifacts are the evidence of the Bronze Age and the era of the powerful Saka nomadic tribes which inhabited the territory of Altyn-Emel in the 1st millennium BC >>>
How to get to Altyn-Emel?
The Almaty-Kapchagai-Saryozek highway leads to the Altyn-Emel National Park, then turn towards the village of Basshi, where the central office of the national park is located. Learn more >>>
Operating Hours and Seasons
The Altyn-Emel National Park is normally open year round, daily from 7:00 am to 9:00 pm, unless otherwise provided by relevant regulations.
Fees and Park Regulations
Per person - KZT 1090 per day, youth 6 and under are admitted free. Per vehicle - KZT 200 per day. The Altyn-Emel National Park is a protected natural area. Learn more >>>
Lodging & Dining
There are several lodging and dining facilities in the Altyn-Emel National Park, as well as camping places. Learn more >>>
Travel Advisory
Mind the things to take, outfit to wear, and security measures to get ready for your trip to Altyn-Emel. Learn more >>>