Alert
We kindly ask you to book transfer to the Altyn-Emel park in advance, at least a few days before the planned trip.
The roads in the Altyn-Emel park are not paved, with bumps, the surface is like a washboard.
Vehicles designed for urban use, like sedans, crossovers and minivans, can be seriously damaged when driving on these roads, break down in the steppe, and may require costly repairs.
You can use the transfer services around the park in more suitable cars for these roads with our drivers.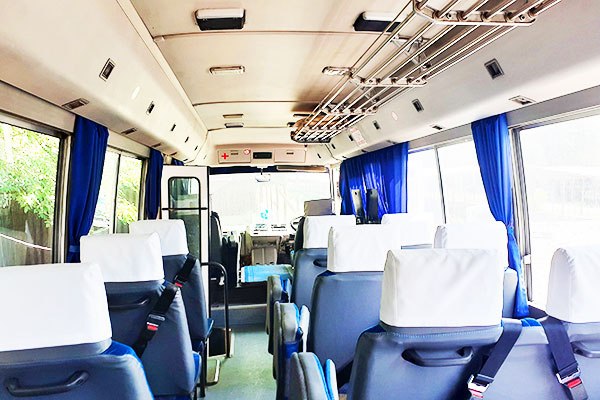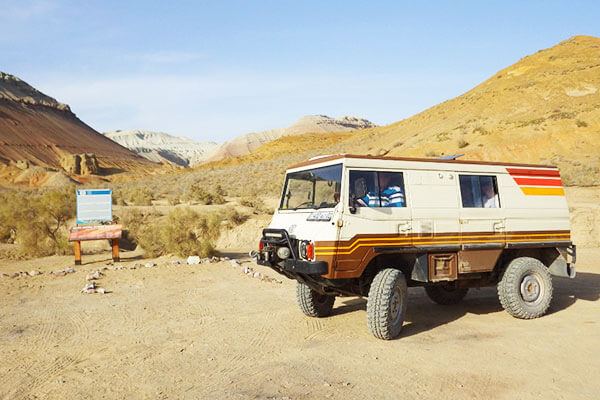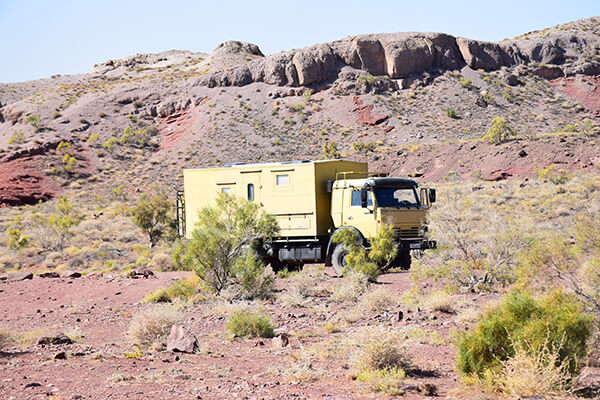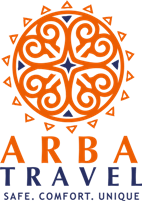 Arba Travel provides transfer service in the Altyn-Emel National Park from the village of Basshi.
For groups from 9 to 18 people, we use off-road buses such as Mitsubishi Fuso Rosa 4WD and Mercedes Sprinter 4WD.
For individual trips and small groups of tourists up to 8 people, we provide transfer by Austrian Pinzgauer 4WD military vehicle, Ford 4WD and Mitsubishi Delica 4WD minivans, Soviet UAZ and Niva vehicles.
For trips with an overnight stay in the national park, we use KAMAZ Mustang 4WD campervan, Enisei and Svoboda caravans.
All the vehicles are based in the village of Basshi near the central office of the Altyn-Emel National Park.
We ask you to make booking at least 3-4 days prior to the planned date of your trip.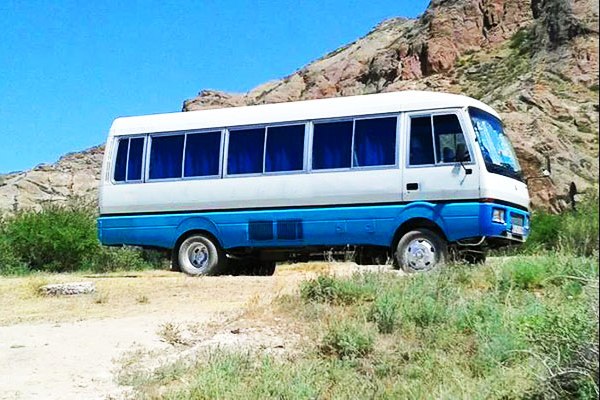 A rare Japanese off-road bus seating up to 23 passengers (18 main seats and 5 additional folding seats) with large panoramic windows for tourist trips. See description >>>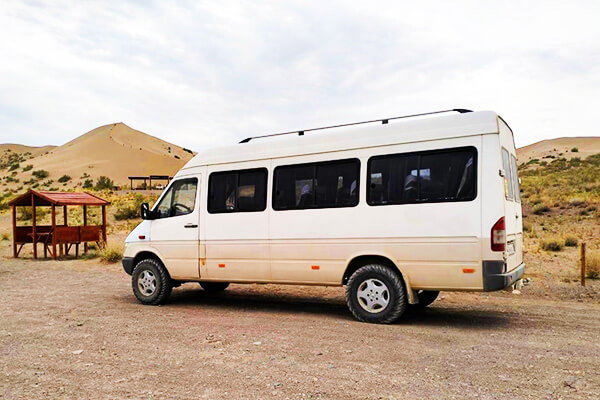 A reliable German off-road minibus for 18 passengers for sightseeing trips and transfers along the dirt roads of the Altyn-Emel national park. See description >>>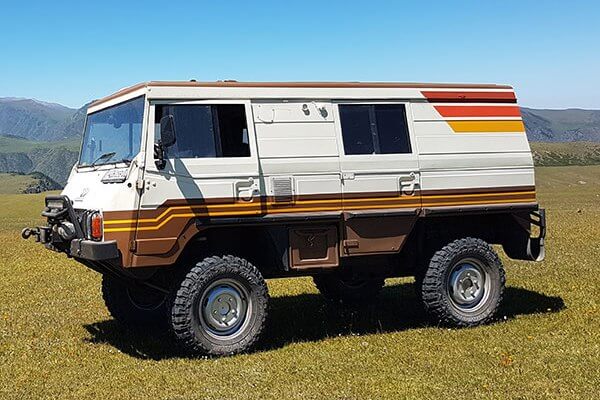 The legendary Austrian off-roader seating up to 5 passengers for lovers of unusual equipment, military all-terrain vehicles and unique retro cars. See description >>>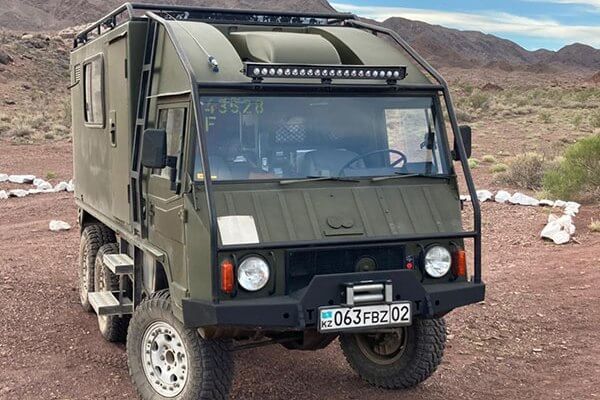 Another rare representative of the Austrian family of military vehicles, a three-axle off-roader with 8 seats and good cross-country ability. See description >>>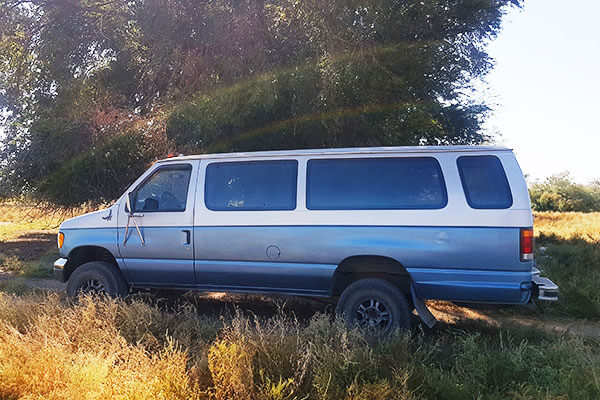 A very spacious American all-wheel drive minivan seating up to 7 passengers with a comfortable interior, it is equally good for both asphalt and dirt roads. See description >>>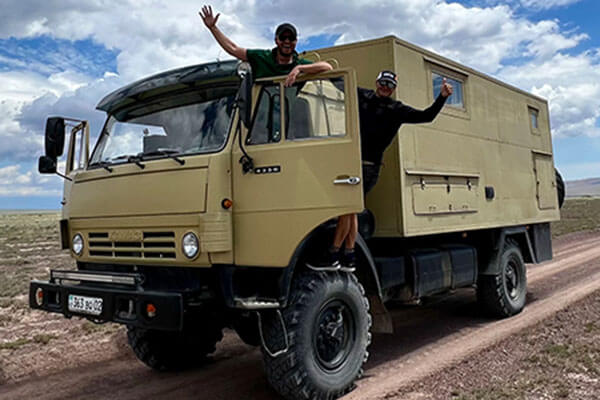 An individual project of a fully equipped campervan based on a Russian military offroad vehicle providing comfortable camping for up to 4 people. See description >>>