Currently, tourist routes are equipped with signs, information boards, parking lots, sites for tents and camping, toilets, gazebos, trash cans.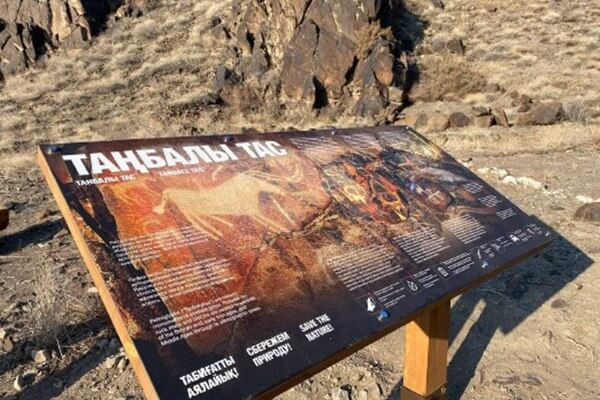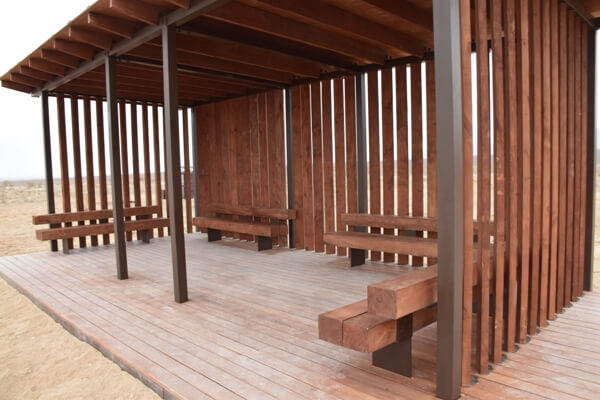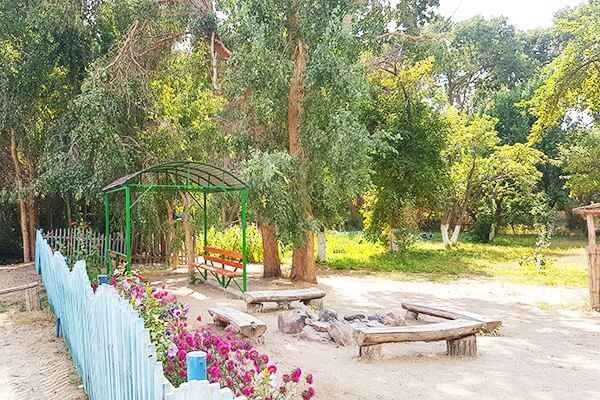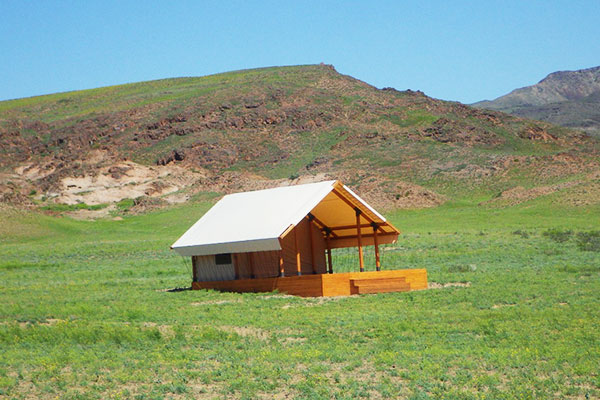 A new Altynemel Visitor Center has been opened near Checkpoint 1 (the entrance to the park from the village of Shengeldy), from where the road goes to the Tanbaly Tas petroglyphs and the Besshatyr mounds. There are campsites, a cafe, an observation deck.
Development Prospects, Risks and Possible Solutions
Despite the fact that the current infrastructure is insufficient to meet the needs of the tourism market, the construction of new facilities must be carried out in strict accordance with environmental requirements, as it increases the recreational and anthropogenic load on the environment and biodiversity of the Altyn-Emel Natural Park.
Main risks are as follows:
- intensification of landscape erosion processes;
- an increase in the amount of emissions and waste;
- pollution of open water sources and groundwater;
- the growing threat to the existence of wild animals, in particular kulans, gazelles and argali;
- increasing the vulnerability of vegetation cover, especially relict turanga groves.
The development of the Altyn-Emel National Park infrastructure is possible only under ecosystem paradigm, which, on the one hand, will create favorable conditions for the development of tourism, and on the other hand, will minimize the harmful impact on the park's ecology, which is a priority task.
The main solution is the infrastructure optimization - constructing the objects in places with the current infrastructure, that is, the improvement of existing tourist sites. First of all, it will preserve the protected areas of the national park and the migration routes of wild animals.
Waste-generating and energy-consuming facilities (hotels) will be concentrated in the Basshi village. This is the most reasonable and safe solution that can reduce the negative impact on the environment.
Ethno-villages, glamping and caravanning are considered to be preferable in terms of environment control and tourism development.