Altyn-Emel is the only desert national park in Kazakhstan, known for its vastness and exoticism of the Kazakh steppe.
The Altyn-Emel desert, or more precisely, semi-desert, is located in the Ili basin, between the Ili river in the south, the mountains of Dzhungarian Alatau in the north and west, and the desert mountains of Katutau and Aktau in the east. This is a very interesting geographical location: the arid desert steppe borders on river and mountain green valleys, and a special wind rose in this bizarre landscape created such a unique natural phenomenon as the Singing Dune.
The local landscape, though desertic, is very diverse, with picturesque mountains soaring up around, the majestic Ili river rolling on in the south, and small oases with springs giving life to desert plants.
The most interesting sites of the Altyn-Emel desert are the Singing Dune, springs and groves of turanga, the Asiatic poplar.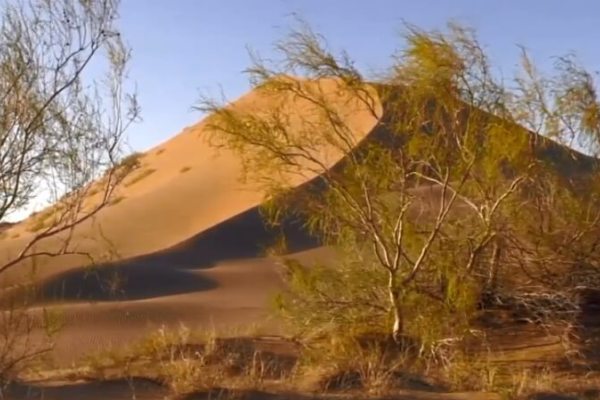 This natural wonder has been created by winds over many thousands of years because of unique location of the desert mountains Big and Small Kalkans >>>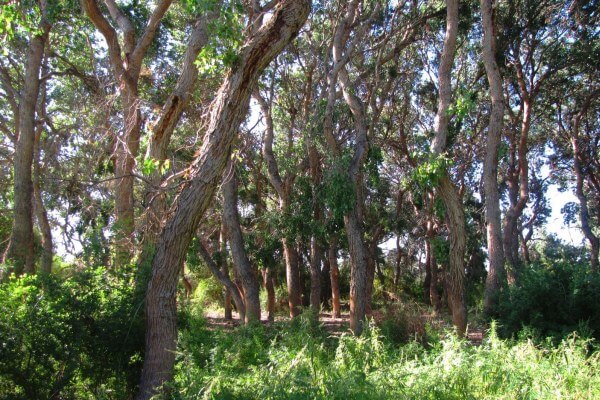 Trees of turanga, a relic poplar that survived the Ice Age and now grows in the Altyn-Emel desert, in the Kosbastau oasis look as if they "dance" >>>