The volcanic mountains of Katutau ("frozen" or "severe mountains" in Kazakh) are one of the attractions of the Altyn-Emel National Park.
Katutau are the largest and highest desert mountains in Altyn-Emel (the upper limit reaches 1630 m). The Katutau lava mountains are the result of intense volcanic activity in the region. The frozen lava of the volcano has acquired bizarre forms here, becoming a unique natural monument.
The Katutau Mountains are located in the eastern part of the Altyn-Emel National Park, south of the Dzhungarian Alatau ridge, 47 km from the village of Basshi, 25 km from the Aktau mountains.
The length of the Katutau mountains from east to west is 40 km, from north to south - 25-30 km.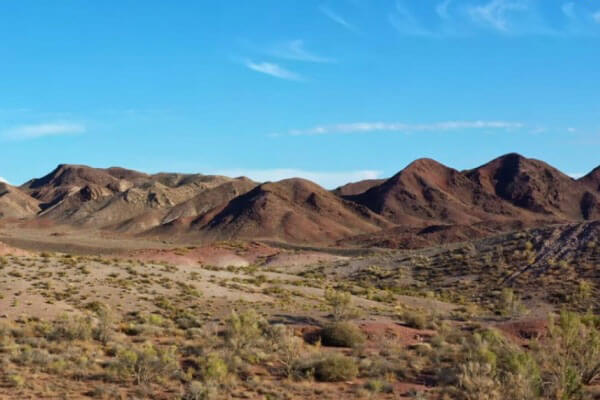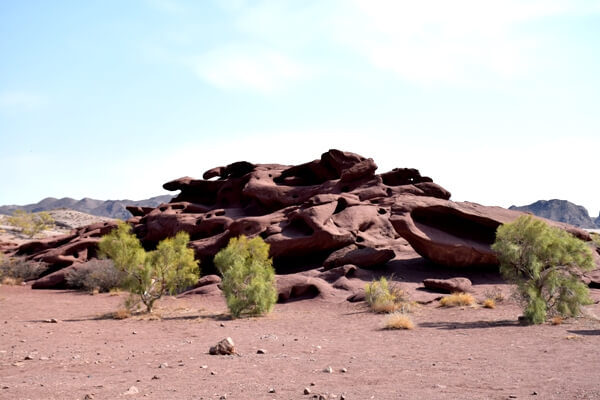 The Katutau mountains stretch from southwest to northeast in the form of a narrow hilly ridge with plateau-like peaks. This is a mid-mountainous type of relief, which is characterized by smoother forms, waterless gorges, dry gentle ravines and valleys. Areas without vegetation are being destructed intensively.
In the middle part of the Katutau ridge there is a large extinct volcano. The products of its powerful eruptions occupied a large area and subsequently eroded, taking bizarre shapes.
"Katutau" in translation from the Kazakh language means "harsh mountains", which is quite justified, taking into account the harsh continental climate of these places and the severe looks of the landscape.
There is another translation of the word "katu" - "freeze", which can also be applied to these mountains with numerous remains of frozen volcanic lava.
The Katutau mountains are a popular tourist attraction of the Altyn-Emel National Park. Tourists usually visit Katutau on their way to the Aktau cretaceous mountains or on their way back.
Photographers are attracted by islands of solidified volcanic lava. Depending on the lighting, they can look like fantastic figures, silhouettes of animals.
The Katutau mountains are the habitat of argali, kulans and gazelles. Once (in the 1950-1980s) the snow leopard also lived here.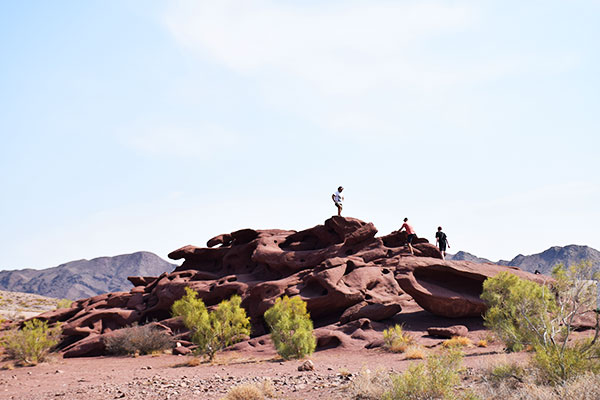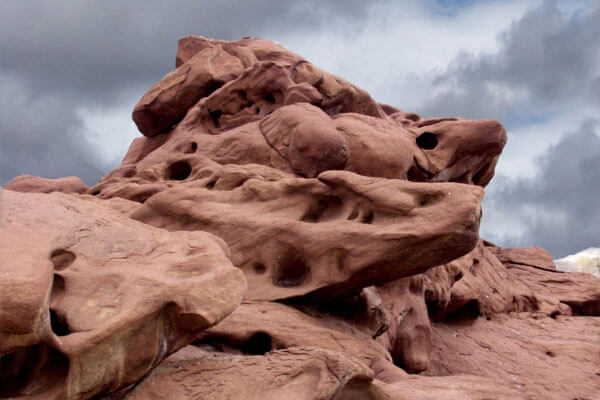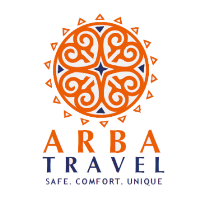 Arba Travel offers tours from Almaty and transfer service from the village of Basshi to the Aktau and Katutau mountains.