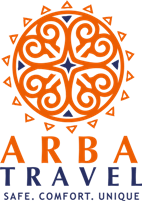 Arba Travel offers caravans to rent for comfortable stay in the Altyn-Emel National Park.
The off-road Russian-made caravans, Enisei and Svoboda, are the most suitable for mobile camping on the territory of the national park.
These teardrop trailers are lightweight, compact, and can be transported by a crossover or SUV.
Your car must be equipped with a ball tow hitch and a standard 7 or 13 pin socket.
To drive these caravans, a driving B-category enough.
Rented caravans can only be used on the territory of the Altyn-Emel National Park.
100% advance payment of the rental cost, as well as a security deposit, shall be made.
A rental agreement shall be concluded, under which the renter acquires the right to drive a caravan for the term of the rental.
Camping equipment is available for rent.
Arba Travel reserves the right to refuse to provide rental services without giving reasons.
Booking of a caravan should be made at least 3 days prior to the start of the rental.
The Caravansarai campsite, located in the village of Basshi in the Altyn-Emel National Park, features a variety of caravans and campers for accommodation.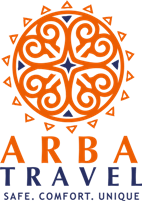 Arba Travel is the only company in the Almaty region that rents out equipped campers and caravans.