Campers in Kazakhstan: Features
A camper in Kazakhstan must have off-road abilities and necessary equipment: autonomous sources of heat and electricity, as well as water supplies, since there are no special campgrounds in the country yet.
For these reasons, we focus on cross-country campervans and supply them with climate control, electricity, gas and solar panels.
This makes it possible to organize interesting and unusual caravanning tours for several days, since one day for going out into the country is not enough (especially if you want to visit Kazakhstan national parks located quite far from the city of Almaty).
To spend the night outdoors, you need to bring a lot of things and equipment with you, such as tents, tables, chairs, kitchen utensils, sleeping bags, rugs, not to mention water and food which an ordinary car may not accommodate. Also, buying and collecting camping equipment is time consuming and quite expensive.
A motorhome solves this problem automatically and provides necessary comfort and safety.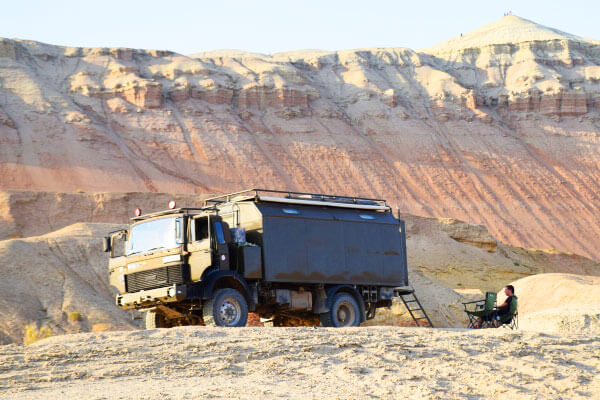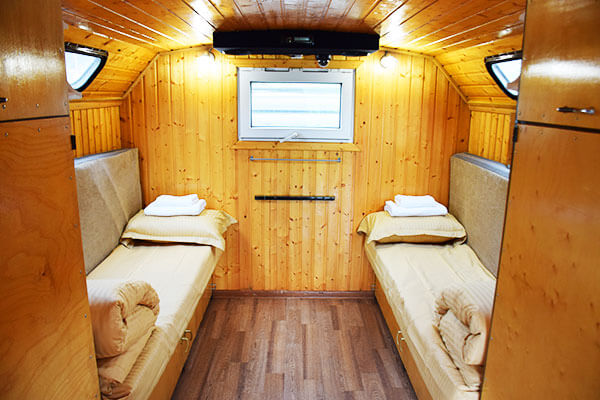 Caravanning in Kazakhstan is not the same experience as you may have got used to in your country. There are no good roads and special campgrounds here for roomy motorhomes with personal hygiene facilities which are common in the USA, Europe and Australia.
Of the trailed caravans, we can only use lightweight and compact offroad teardrop trailers with an outdoor kitchen and warm cabin for a comfortable and safe overnight stay.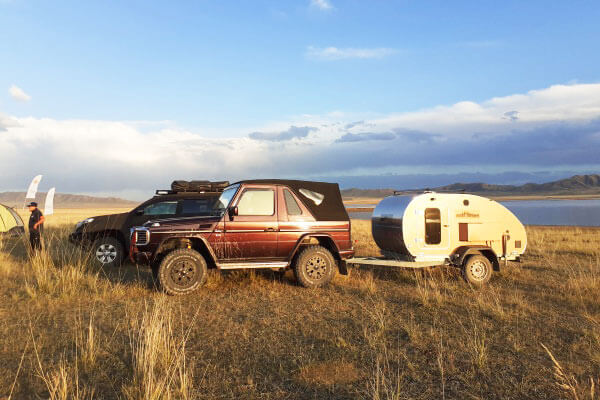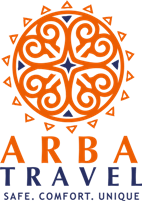 Arba Travel is the only company in the region that offers guided caravanning tours with experienced drivers.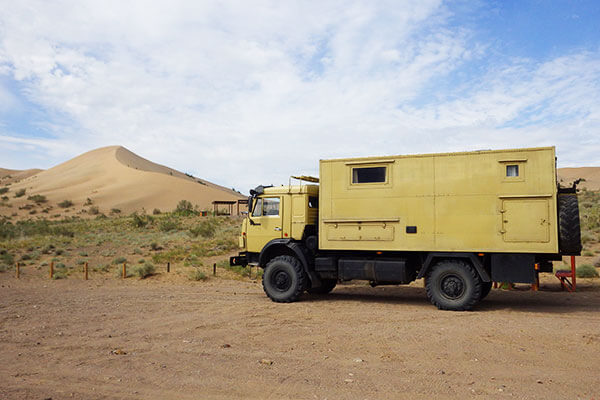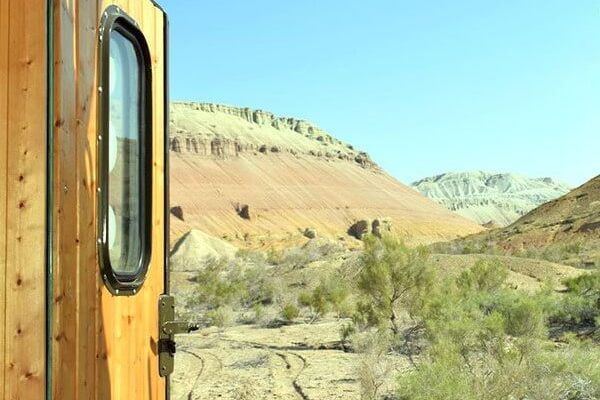 With our experience of caravanning, we can say that the Altyn-Emel National Park is the only place in the region that has right conditions for such kind of trips, like optimal distances, flat landscape, scenic spots and the safety of a specially protected natural area.
Altyn-Emel with its wide open spaces is one of the few places in the world where you can still feel the spirit of nomads.