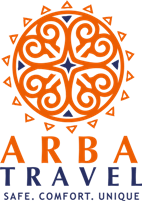 Arba Travel offers off-road enduro motorcycles for rent for trips around the territory of the Altyn-Emel National Park, as a part of an organized escorted tour.
Altyn-Emel with vast Kazakh steppes is one of the best places for motorcycle rides. The terrain and scanty rainfall are ideal for safe motorcycle tours most of the year.
We invite you to ride motorcycles in the Altyn-Emel National Park and visit the most interesting places: the Singing Dune, the Katutau volcanic mountains and the Aktau cretaceous mountains.
The landscape of the Altyn-Emel park is unique and very interesting for this kind of trip. You will see the desert surrounded by Dzhungarian Alatau, desert mountains and the Ili river.
Our motorcycles are reliable off-road vehicles with excellent technical characteristics. You can choose the most suitable motorcycle according to your constitution and driving experience.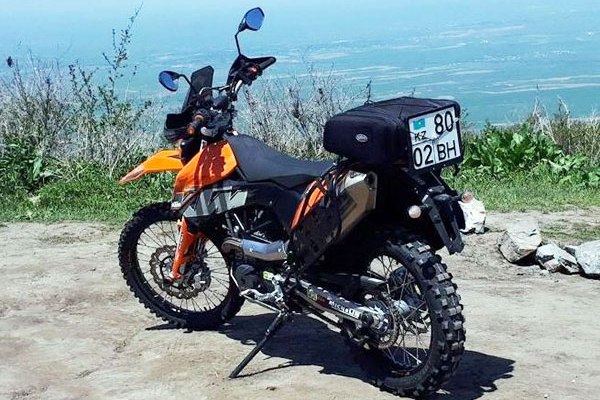 KTM 690R
An off-road enduro motorcycle:
it can easily carry a heavy built driver, as well as a driver with a passenger
high power and fast acceleration help to cover comparatively large distances along country dirt roads
despite the large road slope, in good hands the motorcycle is able to go through rough terrain
relatively light weight
good weight distribution and low center of gravity provide stable driving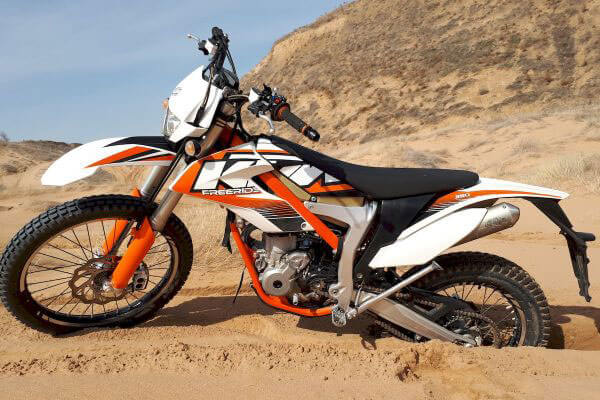 KTM Freeride 350
A powerful mountain trial motorcycle:
very light weight - about 100 kg
compact width
precision in control
special trial tires for riding on stones
very stable on various surfaces, like stones, sand and dirt
it can lift you up very steep slopes, without the risk of dying out on the way
suitable for trips on difficult terrain, and short off-road rides around the campsite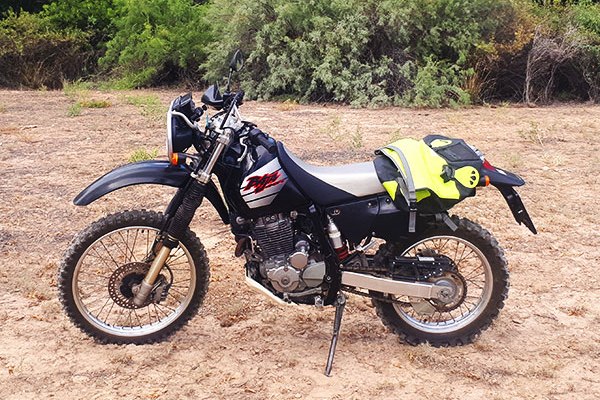 Honda XR 250 Baja
An off-road adventure bike:
small-volume but high-torque motor thanks to a special four-valve design
low fork angle provides increased maneuverability of the motorcycle, its ability to ride along narrow trails
curb weight - about 120 kg
large twin headlights
low in the saddle, thus, comfortable in the highlands, as well as for beginners
suitable for leisurely cross-country rides
Motorcycle rental is possible only as a part of an organized escorted tour to the Altyn-Emel National Park.
Rented motorcycles can only be used on the territory of the Altyn-Emel National Park.
A rental agreement shall be concluded, and 100% advance payment of the rental cost, as well as a security deposit, shall be made.
Camping equipment is available for rent.
Arba Travel reserves the right to refuse to provide rental services without giving reasons.
Booking of a motorcycle should be made at least 3 days prior to the start of the rental.
According to the traffic rules, people over 18 years old are allowed to drive a motorcycle with a capacity of more than 125 cm3.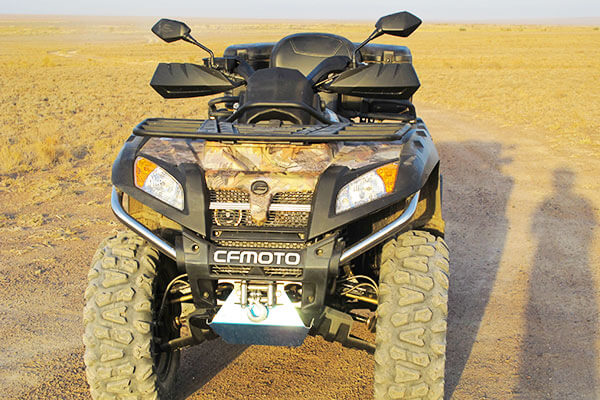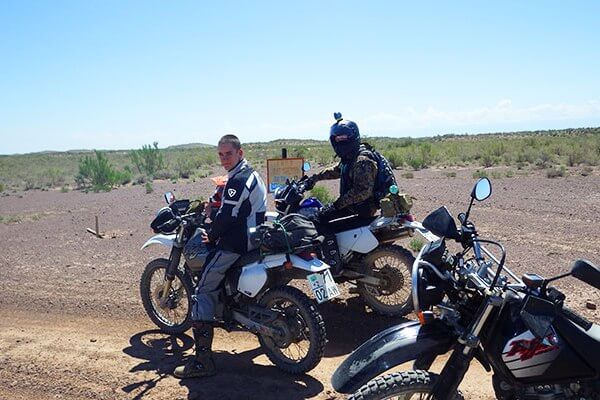 A 2-seater CF Moto Terralander X8 ATV is also available for rent.
The quad tour is suitable for people with any level of training, you do not need any license to drive an ATV.
If you have any questions about renting motorcycles and ATVs, please feel free to contact us:
Phone: +77089711687
Contact by WhatsApp >>>